Shortcuts Viewer
Every tool is loaded with keyboard shortcuts. This makes it easier to invoke pretty much any action that a tool supports. Remembering all of these takes some time. You can speed up the process by keeping the Shortcuts Viewer handy.
The shortcuts are categorized by typical set of tasks and you can focus on ones that you do more frequently.
Launching

You can invoke the viewer using Command U. It will start on the currently active tool if there is one present.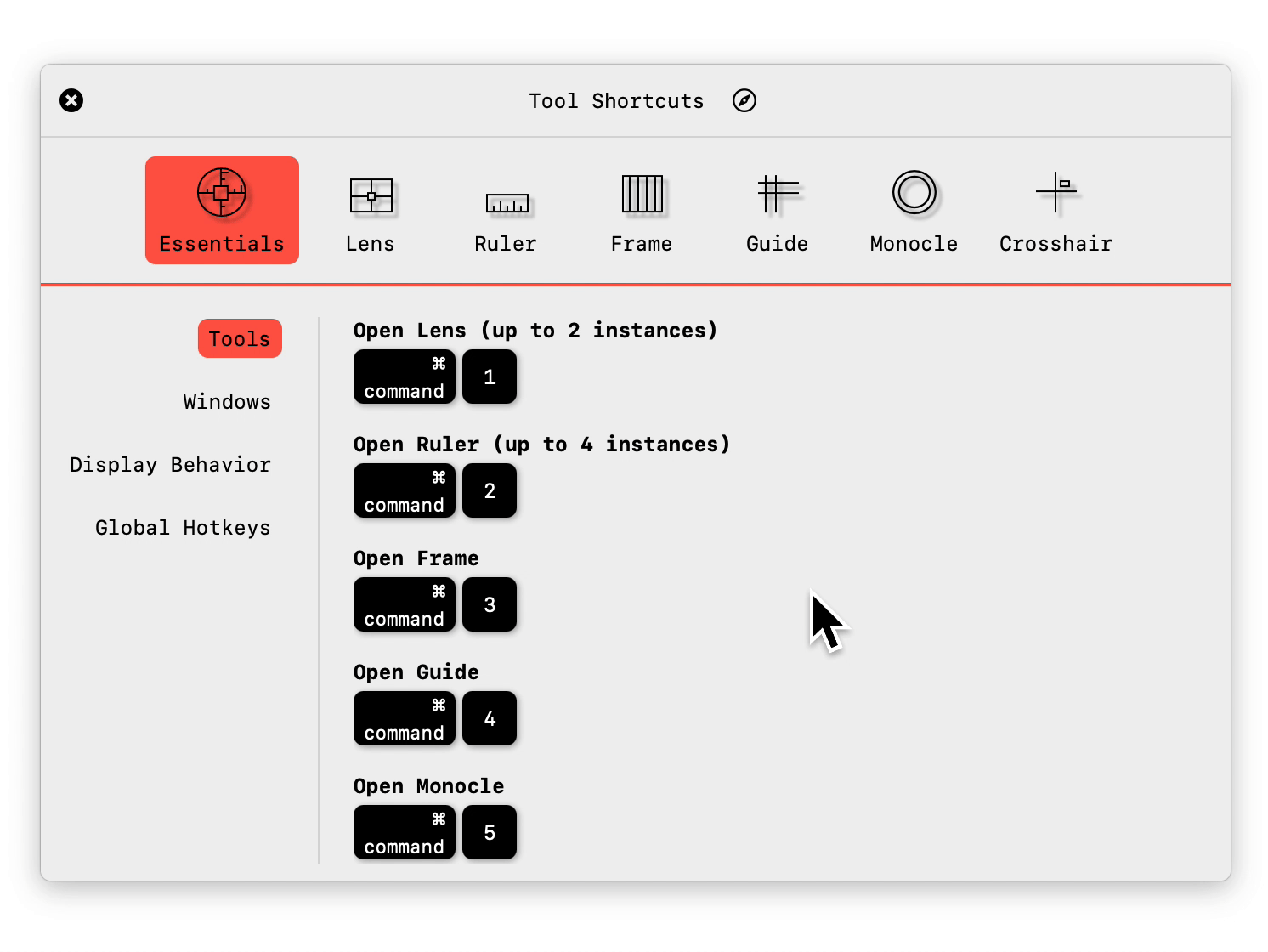 It can also be launched from the Menubar and the Dock Icon menu.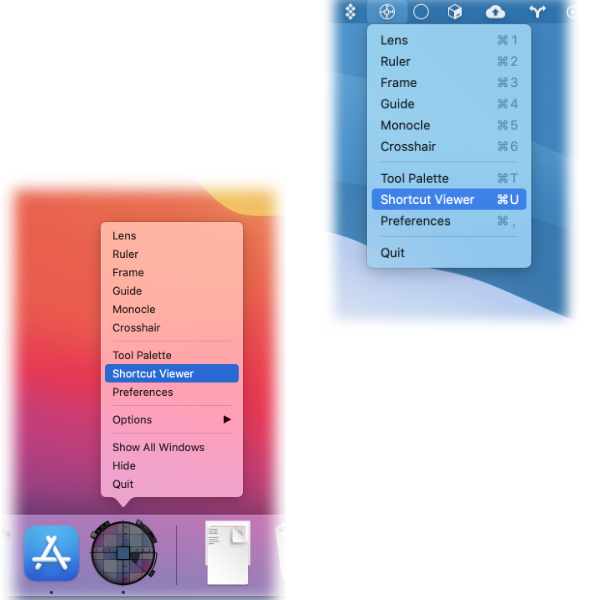 Every tool has some common shortcuts such as:

Close tool with Command W or Escape
Reset active tool with Command Option R. This will bring the tool back to its default settings.
HTML Sheet

You can click on the browser icon in the title-bar, as shown in the figure below, to launch an HTML page of shortcuts.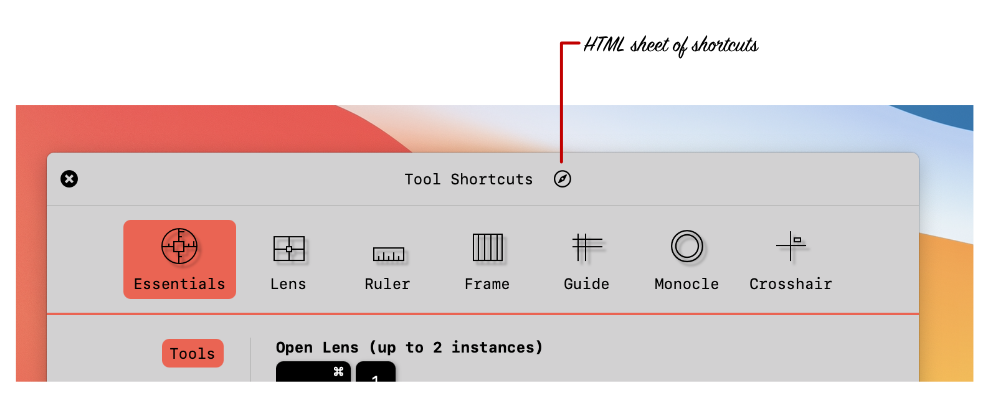 This sheet gives a single page of shortcuts organized by tools and categories. Note that this sheet is generated on the fly, so it will always have the current global shortcuts.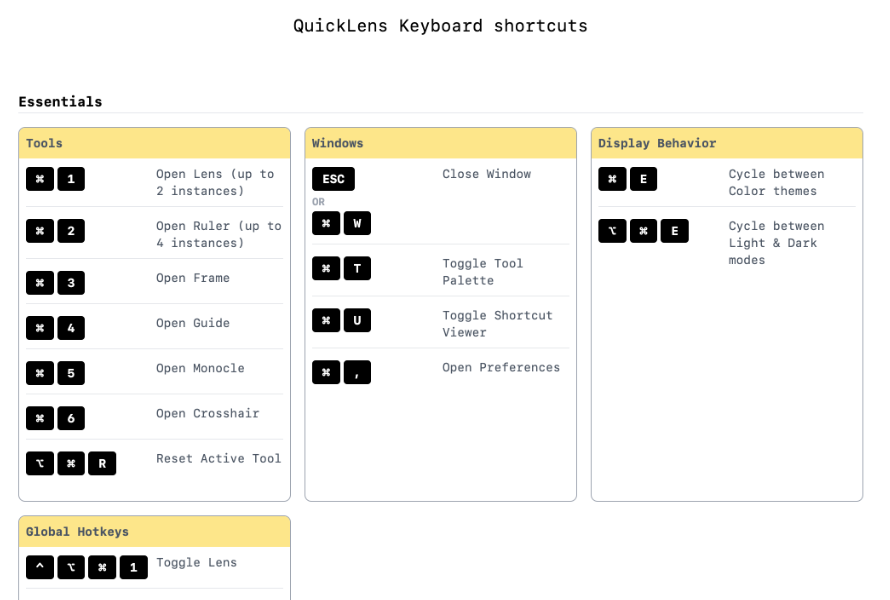 Global Hotkeys

If you are interested in invoking tools using a global hotkey, check out the Hotkeys tab of Preferences.